Fire Damage Restoration in Cedar Rapids
Fire are incredibly destruction forces of nature. You may experience commercial or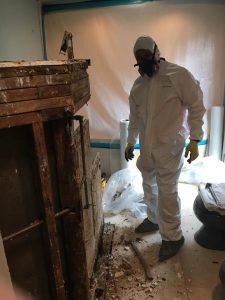 residential fire and smoke damage in Cedar Rapids. In this situation, you can get a Fresh Start by contacting 911 Restoration of Cedar Rapids 24/7/365. IICRC certified fire damage restoration pros can reach your property within 45 minutes to:
Perform a free fire damage assessment
Offer you access to a fire information center
Focus on ash, soot, and smoke removal
Take care of fire cleanup with sodablasting
Repair damage to the structure of your property
Pack out and store your undamaged belongings
Crews focus on fire and smoke restoration so you can get back your peace of mind after a fire damage event. The experts at 911 Restoration of Cedar Rapids understand that a fire can also lead to:
Water damage from sprinklers or fire hoses
Frustrating ash and smoke damage
Mold growth from water damage
Our licensed, bonded, and insured fire cleanup pros can handle all of these issues. Our Cedar Rapids crew is ready to begin:
Water extraction
Flood cleanup
Mold removal and decontamination
You can also contact us if you have ash and soot damage caused by a malfunctioning furnace. Crews are ready to take care of puffback cleanup in Cedar Rapids. Allow us to bring your property back to perfect condition by focusing on ash, soot, and smoke removal. Get same day assistance with fire damage restoration by contacting us any time of the day or night.
How Can Fire Cleanup in Cedar Rapids Limit the Damage to Your Property?
Getting help from trained professionals after you experience a fire can reduce the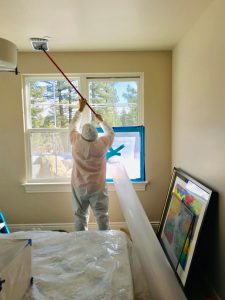 total damage to your home or business. Skilled fire cleanup techs can arrive at your property in under an hour. Once there, crews limit property damage by:
Boarding up your property to keep out the elements
Taking care of all necessary roof repairs
Beginning prompt extraction of excess water
Completing these steps can stop you from experiencing additional property destruction. Once the condition of your property is stabilized, fire and smoke restoration experts can assess the damage caused by the fire.
Cedar Rapids smoke restoration experts can take charge of all aspects of the restoration process. Techs can:
Repair structural and aesthetic damage
Complete ash, soot, and smoke removal
Renovate areas damaged by excess water
Remove fire damage with sodablasting
Crews also reduce the odds that you will face a mold outbreak by completing 911 water restoration as quickly as possible. Drying out your property right away can ensure mold does not have anywhere to grow. However, if you spot signs of fungal growth after a fire, we are ready to perform mold remediation in Cedar Rapids IA for you in Waterloo, Marion, and the surrounding areas.
Finally, no job is too big or too small for 911 Restoration of Cedar Rapids. Crews have the training and experience to handle puffback cleanup for you. Let us erase the damage caused by a misfiring furnace. You can count on us to take care of odor, ash, and smoke removal in Cedar Rapids.
What Happens During Puffback Cleanup in Cedar Rapids?
Puffback damage occurs if your oil furnace malfunctions and an explosion occurs in the burner chamber. Puffback can expel soot, smoke, and ash into your home or business. While puffback accidents don't cause structural damage to your property, these events should still be taken seriously.
Fortunately, Cedar Rapids fire damage restoration experts can help with puffback cleanup. If you contact 911 Restoration of Cedar Rapids for help with puffback cleanup, crews may:
Do a pre-clean of your home or business
Secure, pack, and clean your possessions
Clean your floors, walls, ceilings, and fixtures
Take care of smoke removal in your ducts
Handling the ash and smoke damage associated with furnace puffback can be easy if you get professional help. Allow 911 Restoration of Cedar Rapids to take care of fire and smoke restoration for you.
Our techs are standing by to handle soot, odor, and smoke removal. Crews have the training and experience to complete commercial and residential fire cleanup in Cedar Rapids. Allow us to put your needs first after you experience fire, water, or smoke damage.
Secure a Fresh Start and a fully renovated home after a fire damage emergency. Contact the professionals at 911 Restoration of Cedar Rapids and get same-day help with fire cleanup and fire damage restoration. We're ready to remove water, repair smoke damage, get rid of mold, and bring your property back to better-than-new condition.