Water Damage Restoration in Iowa City
As a property owner in Iowa City, chances are high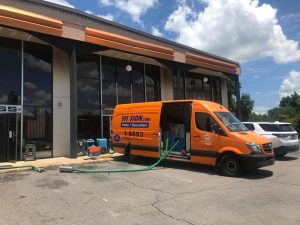 you already know it's full of responsibility. Arguably the largest to pay attention to is property damage. Without warning, problems like water damage can strike due to a pipe burst or leak under the sink.
That's why the IICRC certified technicians at 911 Restoration of Cedar Rapids are standing by 24/7/365 ready to get to work on any mold removal or water damage restoration needs. Whether you live in Iowa City, Oxford, Princeton, or another city in the Cedar Rapids area, we guarantee to arrive within 45 minutes, ready to get to work on flood cleanup.
Water damage can lead to a mold infestation in as little as 24 hours. The more you delay in addressing the problem, the further the mold spreads. If this occurs, the only path available is to hire professional mold removal services.
As soon as you're aware of the need for mold removal or water damage restoration, call 911 Restoration of Cedar Rapids. Our technicians are ready to provide you with anything from water damage inspection to flood cleanup. Call today to get the Fresh Start you need to start over.
Professional Water Removal Saves Homeowners
Water damage can cost homeowners both time and money if not addressed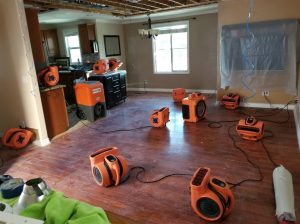 quickly enough. That's why professional water removal is the secret to not only drying out the property but also take care of the additional problems water damage brings. Make sure to choose a company that knows how to address every aspect of your emergency restoration.
Our IICRC certified technicians work hard to provide results you can count on. That's why we tweaked our water damage restoration process to perfection through a combination of ongoing training and years of experience.
The process always starts with a visual water damage inspection. For the inspection, we put together our findings to ensure we understand the extent of the water damage, the status of any existing mold infestation, and what repairs are required to restore the property to good as new. Once the inspection is done, we can proceed to our water extraction and drying process.
With this step, we use the latest water extraction equipment and commercial dryers to ensure the property is dry from top to bottom. As soon as the property is done, we wrap things up by working on any repairs needed, whether it's sheetrock installation or repairing the source of the water damage.
Once notice or suspect mold or water damage, call 911 Restoration. We'll arrive within 45 minutes to get to work on your mold removal and water damage restoration. Don't delay in getting the Fresh Start you need to begin anew in Iowa City.
The Best Flood Cleanup Company in Iowa City
Flood cleanup is a crucial process, especially during the winter. Problems like frozen pipes can quickly become a pipe burst, which releases contaminants into the water. That's why our IICRC certified technicians are equipped and prepared to provide flood cleanup and pipe burst repair at any time day or night.
Our flood cleanup process is an adjusted approach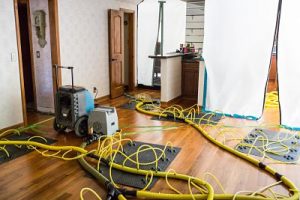 to our water damage restoration process. We created it to handle excess amounts of water in addition to eliminating any contaminants present within the floodwater. This commitment to customer health and satisfaction is what makes us the flood cleanup company of choice in Iowa City.
We begin the flood cleanup process with decontamination. The purpose of this step is to neutralize the contaminants within the water. Once neutralized, we can focus on water extraction along with performing the necessary repairs to restore the property to good as new.
Call 911 Restoration of Cedar Rapids as soon as you need emergency restoration services. Get the Fresh Start you need today. 
Serving the communities of Bettendorf, Cedar Rapids, Clinton, Coralville, Davenport, Iowa City, Muscatine, North Liberty, Waterloo, and surrounding areas.