Water Damage Restoration in Coralville
As a property owner in Coralville, it's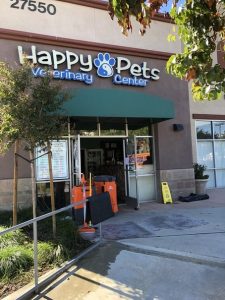 likely you know of the responsibilities involved with such a role. While there are many, the most important to handle is property damage. Of the many types possible, none are as common as water damage.
Water damage strikes at any time because anything from a pipe burst to a leaking roof can result in a significant impact on the property. That's why the IICRC certified technicians at 911 Restoration of Cedar Rapids are standing by 24/7/365 ready to get to work on any mold removal or water damage restoration needs. Whether you live in Coralville, Welton, Delmar, or another city in the Cedar Rapids area, we guarantee our arrival within 45 minutes, ready to get to work on flood cleanup.
Water damage creates mold after 24 hours have passed. The mold will spread throughout the property the longer water damage restoration is delayed. If this has happened to you, then the key is to promptly hire professional mold removal services.
Once you're aware of the need for mold removal or water damage restoration, call 911 Restoration of Cedar Rapids. Our technicians are standing by ready to help you with anything from water damage restoration to flood cleanup. Call today to get the Fresh Start you need to start over.
Choosing Your Water Damage Restoration Company
Choosing the best water damage restoration company in Coralville is a decision that requires care. It's important to choose one that provides the comprehensive service needed to address all possible concerns during the water damage repair process. For this reason, it's critical to pick a company that uses superior techniques and state-of-the-art equipment.
Our IICRC certified technicians work hard to provide superior results. That's why we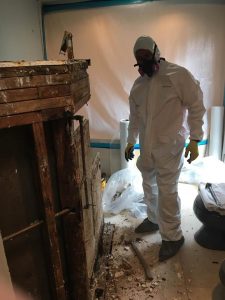 developed our water damage restoration process to perfection with a combination of ongoing training and years of experience.
What To Expect With Water Damage Restoration in Cedar Rapids
The process starts with our visual water damage inspection. With the inspection, we put together our findings to ensure we understand the extent of the water damage, the status of any existing mold infestation, and what repairs are required to restore the property to good as new. Once the inspection is done, we can start working on the next step, which is our water extraction and drying process.
During this step, the latest water extraction equipment and commercial dryers are used to ensure the property is dried out. As soon as the property is dry, we get started on any repairs needed, whether it's a sheetrock replacement or repairing the source of the water damage.
Once you notice or suspect mold or water damage, call 911 Restoration. We'll arrive within 45 minutes to get to work on your mold removal and water damage restoration. Don't delay in getting the Fresh Start you need to begin anew in Coralville.
Flood Cleanup Service in Coralville
Flood cleanup is an important service that requires the attention of IICRC certified technicians. Flooding usually happens because a frozen pipe became a burst pipe. When this

happens, contaminants such as dirt or debris are released along with large amounts of water.
The flood cleanup process is a modified approach to water damage restoration. It's designed to handle excess amounts of water plus the contaminants present within the floodwater. While a flooded basement is never fun, we work hard to quickly make it a concern of the past for our Coralville residents.
We begin the flood cleanup process with decontamination. During this step, the trick is to neutralize the contaminants so we can safely execute the water extraction process. After extraction, we can finish the task by performing the needed repairs to restore the property to good as new.
Call 911 Restoration of Cedar Rapids as soon as you need emergency restoration services. Get the Fresh Start you need today.
Serving the communities of Bettendorf, Cedar Rapids, Clinton, Coralville, Davenport, Iowa City, Muscatine, North Liberty, Waterloo, and surrounding areas.