Water Damage Restoration in Bettendorf
Being a property owner in Bettendorf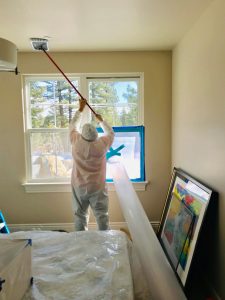 means you're already aware of the need to handle all of the responsibilities the role implies. One of the largest responsibilities to handle is property damage. While this can look like many things, the most common to stay on top of is water damage.
Water damage strikes at any time because anything from a pipe burst to a ceiling leak can result in a significant impact on the property. That's why the IICRC certified technicians at 911 Restoration of Cedar Rapids are standing by 24/7/365 ready to get to work on any mold removal or water damage restoration needs. Whether you live in Bettendorf, Clinton, Muscatine, or another city in the Cedar Rapids area, we promise to arrive within 45 minutes, ready to get to work on flood cleanup.
Water damage creates mold problems after as little as 24 hours. The longer past that mark you wait, the more the mold spreads throughout the property. After you've reached that point, the only recourse is to hire professional mold removal services.
Once you're aware of the need for mold removal or water damage restoration, call 911 Restoration of Cedar Rapids. Our technicians are standing by ready to help you with anything from water damage restoration to flood cleanup. Call today to get the Fresh Start you need to start over.
Negotiating Your Water Damage Repair
Water damage repair is complex process that requires careful navigation.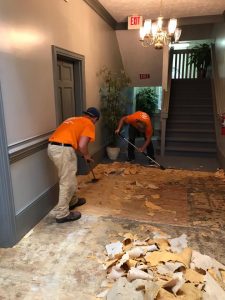 Besides drying out the property, it also requires verification of possible mold growth along with determining if structural damage occurred. That's why it's important to choose a water restoration company that knows how to navigate every aspect of your water damage repair.
Our IICRC certified technicians work hard to provide outstanding results. That's why we honed our water damage restoration process to perfection using a combination of ongoing training and years of experience.
The process always starts with a visual water damage inspection. During the inspection, we gather our findings to ensure we understand the extent of the water damage, the status of any existing mold infestation, and what repairs are required to restore the property to good as new. Once the inspection is done, we can move onto the next step, which is our water extraction and drying process.
With this step, we use the latest water extraction equipment and commercial dryers to ensure the property is completely dry as a bone. As soon as the property is dry, we get to work on any repairs needed, whether it's a carpet installation or repairing the source of the water damage.
As soon as you notice or suspect mold or water damage, call 911 Restoration. We'll arrive within 45 minutes to get to work on your mold removal and water damage restoration. Don't delay in getting the Fresh Start you need to begin anew in Bettendorf.
Protecting Against House Flooding in Winter
Keeping an eye on your frozen pipe along with other warning signs is how to protect against house flooding in winter. Failure to do so can lead to a pipe burst, which results in a flooded basement among other concerns. For this reason, our IICRC certified technicians are equipped and ready to provide flood cleanup and pipe burst repair to our Bettendorf residents.
The flood cleanup process is our enhanced approach to the water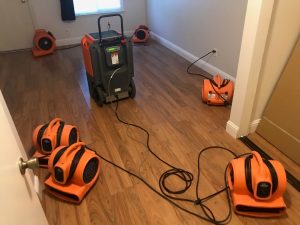 damage restoration process. We developed it to handle excess amounts of water along with the contaminants present within the floodwater. By committing to customer safety and satisfaction, we ensure your protection against house flooding at any time of the year.
We begin the flood cleanup process with decontamination. With this step, it's all about neutralizing the contaminants before we begin the water extraction process. Once this is done, we can wrap things up by performing any needed repairs to restore the property to good as new.
Call 911 Restoration of Cedar Rapids as soon as you need emergency restoration services. Get the Fresh Start you need today.
Serving the communities of Bettendorf, Cedar Rapids, Clinton, Coralville, Davenport, Iowa City, Muscatine, North Liberty, Waterloo, and surrounding areas.