Water Damage Restoration
911 Restoration of Cedar Rapids can help if you are facing a property disaster. Our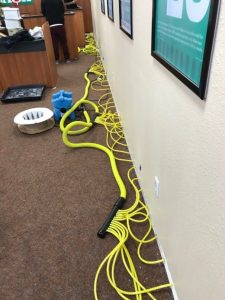 I ICRC certified disaster restoration specialists can race out to your property within 45 minutes of your call, 24/7/365. You can secure the Fresh Start you deserve if you are dealing with:
Damage from a storm or tornado
Flood damage or damage from a plumbing emergency
Major fire damage
A significant mold infestation
Our disaster restoration techs are licensed, bonded, and insured to take care of commercial and residential property disasters. Crews can assess your needs by performing a water damage, mold damage, or fire damage inspection, depending upon your unique needs.
Based on the results of your inspection, techs can begin:
Water damage restoration
Mold removal and decontamination
You can rely on us to handle flood cleanup. Crews have the experience and training to help you recover from storm damage, a flooded basement, or a pipe burst. We also know what it takes to assist you following a commercial or residential fire. Allow us to eradicate signs of a fungal infestation here in Marion, Waterloo, and the surrounding areas.
Get same-day assistance with property restoration by contacting us any time of the day or night. Crews arrive in under an hour to provide you the help that you need in a disaster situation. We have the resources and equipment to bring your property back to better-than-new condition in the Cedar Rapids area.
Why Get Emergency Help with Water Damage Restoration in Cedar Rapids?
Water can continue to damage your property until it is completely removed. Additionally, the odds that you will experience a mold outbreak can increase the longer water is allowed to remain in your home or business. Fortunately, 911 Restoration of Cedar Rapids can begin water damage restoration in under an hour.
You can contact us if you experienced a water damage disaster. Cedar Rapids disaster restoration crews can:
Perform a water damage and mold inspection for you
Take immediate steps to stop water from entering your property
Repair frozen pipes or a pipe burst
Handle a sewage backup
Pump water out of your home or business
Dry your property out using fans and dehumidifiers
Repair structural and aesthetic damage
You can reach out to us if you have a flooded basement, pipe burst, or major water damage caused by a storm. Disaster restoration pros can even take care of mold remediation following a water damage emergency. If 911 mold restoration spot signs of fungal growth, they can:
Isolate areas of your property with mold growth
Set up air filters to get rid of mold spores
Decontaminate all surfaces exposed to mold
Clean and disinfect items infested with mold
We understand that some forms of mold, like black mold, are especially dangerous to property owners. Black mold can make you very ill if you touch the fungus or inhale it's spores. Let us take care of mold decontamination after a water damage emergency in the Cedar Rapids area.
How Can Fire Damage Restoration in Cedar Rapids Help You?
Few events can rival the destructive power of a fire in Marion, Cedar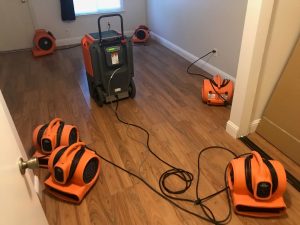 Rapids, and the surrounding areas. Fires can destroy homes and businesses. Fortunately, 911 Restoration of Cedar Rapids can help you recover from this disastrous event.
You can reach out to us now if you need help with fire cleanup. Disaster restoration experts have the training to:
Perform roof repairs and boarding up services
Pack out and store your undamaged belongings
Handle fire damage restoration using advanced techniques
Take care of water damage restoration for sprinkler water damage
Repair damage to the structure of your home or business
We understand that fires can lead to water damage in Cedar Rapids as sprinklers turn on and firefighters use hoses to put out the flames. That's why our techs are trained to take care of fire cleanup and water damage restoration in Cedar Rapids.
911 Restoration of Cedar Rapids also knows that mold can grow quickly in areas impacted by a fire. If you need assistance with mold removal, we can quickly spring into action. Allow us to check for signs of fungal growth with a mold inspection.
Take control of your future after a fire, pipe burst, tornado, or mold outbreak. Get the professional assistance you deserve with disaster restoration by contacting 911 Restoration of Cedar Rapids. Allow us to start fire cleanup, mold removal, and water damage restoration today. You deserve a Fresh Start. Get one by reaching out to us immediately after a property disaster.
Serving the communities of Bettendorf, Cedar Rapids, Clinton, Coralville, Davenport, Iowa City, Muscatine, North Liberty, Waterloo, and surrounding areas.