Commercial Property Restoration
You can get a Fresh Start after you experience commercial property damage in Cedar
Rapids. 911 Restoration of Cedar Rapids specializes in offering commercial restoration services if you experienced a fire, pipe burst, flood, or mold outbreak. You can reach our IICRC certified restoration professionals 24/7/365. Once you contact us, crews can:
Rush out to your property within 45 minutes of an emergency call
Assess your needs with a property damage inspection
Take care of emergency roof repairs and boarding up
Pack out and store undamaged items in your inventory
Begin prompt water extraction and flood cleanup
Handle fire damage restoration and smoke removal
Complete total mold remediation and odor removal
911 water restoration are licensed, bonded, and insured to take care of commercial property damage, including sewage backups. We utilize professional-grade equipment to remove all traces of a water damage event from properties in Marion, Waterloo, and the surrounding areas.
You can also rely on us to work around your schedule. We know that it's important to move quickly after a flood, fire, or mold outbreak. Getting same-day property restoration services can ensure that you get back into business quickly.
Serving your customers is important. Allow us to ensure that your commercial property is quickly returned to better-than-new condition after you experience damage caused by a storm, plumbing disaster, or fire. Get back your peace of mind by contacting us right now to begin the commercial restoration process in the Cedar Rapids area.
What Happens During Commercial Water Damage Restoration in Cedar Rapids?
Handling a flood, pipe burst, or sewage restoration in a commercial property requires a fast response. Water damage restoration crews at 911 Restoration of Cedar Rapids can reach your property in under an hour. Once commercial flood cleanup crews arrive, they can:
Perform a thorough water damage inspection
Start removing water from your property with professional-grade pumps
Utilize infrared scanners to locate any hidden areas of moisture
Set up fans and dehumidifiers to get rid of remaining moisture
Take care of carpet water damage and hardwood floor damage
Repair a leaking ceiling and ice dam damage
Resolve issues with frozen pipes, leaking pipes, and pipe bursts
Clean up a flooded basement or crawlspace
Repair structural and aesthetic damage to your commercial property
Additionally, we recognize that water damage can lead to mold growth in Marion, Cedar Rapids, and the surrounding areas. If you believe you are dealing with a fungal infestation, you can contact us for a mold inspection. Mold removal crews have the experience and training to:
Find mold even in hard-to-reach places
Use specialized cleaners for mold decontamination
Eradicate mold spores with air filters
Commercial mold infestations can spread quickly, especially if the mold begins growing in a storeroom or area that you do not visit often. Move quickly if you spot any evidence of fungal growth to limit the damage to your property and your inventory. Take charge of your future by allowing commercial restoration specialists to handle 911 mold restoration and water damage restoration in Cedar Rapids.
What Happens After a Commercial Fire in Cedar Rapids?
Many commercial property owners are not sure what to do after they experience a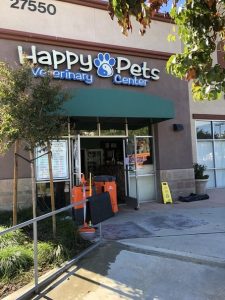 fire. Business fires are not uncommon in our area, especially in businesses that utilize large furnaces or open flame, like restaurants.
If you experienced a commercial fire in Marion, Waterloo, or the surrounding areas, it is important that you get professional help on your side quickly. Fire damage can expose your property to the elements, especially if your roof was damaged. Cedar Rapids commercial restoration pros can help by performing:
Commercial roof repairs
Commercial boarding up
Commercial pack-out and storage services
Once your property is stabilized, fire cleanup crews can perform a fire damage inspection. During this inspection, techs check for damage caused by smoke, ash, soot, and flames. We also look for evidence of water damage caused by fire hoses and the sprinkler system in your business. Additionally, crews will keep an eye out for signs of mold growth following a fire damage emergency.
911 Restoration of Cedar Rapids is a full-service commercial property restoration company. Our crews are licensed, bonded, and insured to take care of fire cleanup, water damage restoration, and mold decontamination. This means we can bring your business back to perfect condition, no matter what type of damage you are facing.
You don't have to deal with the stress of juggling contractors after a commercial fire. Allow commercial restoration techs to remove odors, renovate your property, handle water damage, and eradicate all evidence of mold growth in your property.
Serving the communities of Bettendorf, Cedar Rapids, Clinton, Coralville, Davenport, Iowa City, Muscatine, North Liberty, Waterloo, and surrounding areas.