Water Damage Restoration in Marion
The responsibility level is high for property owners in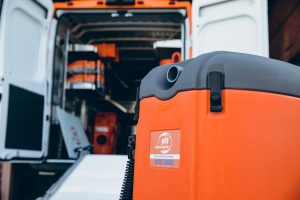 Marion. One of the most important ones is to address any property damage that occurs. It can happen in many ways, but the most common one is water damage.
Water damage can occur because anything from a pipe burst to a leaking roof can result in the need for professional water damage restoration. That's why the IICRC certified technicians at 911 Restoration of Cedar Rapids are standing by 24/7/365 ready to get to work on any mold removal or water damage restoration needs. Whether you live in Marion, Waterloo, Robins, or another city in the Cedar Rapids area, we promise to arrive within 45 minutes, ready to get to work on flood cleanup. Water damage creates mold contamination after 24 hours has passed. The more you delay the more the mold spreads throughout the property. After you've reached that point, the only real solution is to hire professional mold removal services.
Once you're aware of the need for mold removal or water damage restoration, call 911 Restoration of Cedar Rapids. Our technicians are standing by ready to help you with anything from water damage restoration to flood cleanup. Call today to get the Fresh Start you need to move forward.
The Best Water Restoration Service in Marion
Water restoration services involve more than just ensuring the property is dry.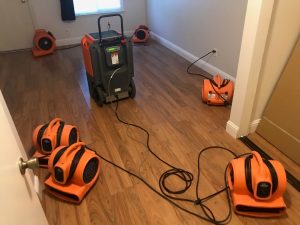 It also requires making sure mold hasn't developed as well as correcting any structural damage that occurred. For this reason, it's important to work with a water restoration company that is prepared and knowledgeable of all warning signs during your emergency restoration.
Our IICRC certified technicians work hard to provide superior results. That's why we tweaked our water damage restoration process to perfection with a combination of ongoing training and years of experience.
The process always starts with a visual water damage inspection. During the inspection, we arrange our findings to ensure we understand the extent of the water damage, the status of any existing mold infestation, and what repairs are required to restore the property to good as new. Once the inspection is finished, we can proceed to the next step, which is our water extraction and drying process.
With this step, we use the latest water extraction equipment and commercial dryers to ensure the property is dry from top to bottom. As soon as the property is dry, we get to work on any repairs needed, whether it's sheetrock replacement or repairing the source of the water damage.
As soon as you notice or suspect mold or water damage, call 911 Restoration. We'll arrive within 45 minutes to get to work on your mold removal and water damage restoration. Don't delay in getting the Fresh Start you need to begin anew in Marion.
Keep Your Frozen Pipe From Bursting
When temperatures drop, the danger of suffering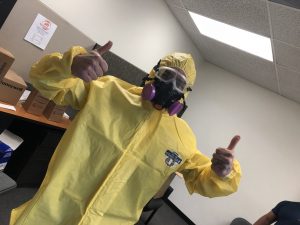 from a frozen pipe rises. The longer the pipe stays frozen the more likely you are to suffer a pipe burst. When this happens, flood cleanup handled by trained IICRC certified technicians become mandatory.
We provide a flood cleanup process that's an enhanced approach to our water damage restoration process. We created it to handle excess amounts of water plus any contaminants present within the floodwater. In addition to this process, we provide pipe burst repair along with tips to manage your frozen pipe.
We begin the flood cleanup process with decontamination. With this step, the contaminants are neutralized before proceeding to water extraction. Once that task is complete, we can finish up the job by taking care of any repairs needed to restore the property to good as new. Call 911 Restoration of Cedar Rapids as soon as you need emergency restoration services. Get the Fresh Start you need today.
Servicing the cities of Alburnett, Amana, Anamosa, Atalissa, Atkins, Baldwin, Bennett, Bettendorf, Blue Grass, Brandon, Bryant, Calamus, Camanche, Cedar Rapids, Center junction, Center Point, Central City, Charlotte, Clarence, Clinton, Coralville, Davenport, De Witt, Delmar, Dixon, Donahue, Durant, Eldridge, Elwood, Ely, Evansdale, Fairfax, Goose Lake, Grand Mound, Hiawatha, Independence, Iowa City, Jesup, La Porte City, Le Claire, Lisbon, Long Grove, Lost Nation, Lowden, Marion, Martelle, Mechanicsville, Miles, Monmouth, Moscow, Mount Auburn, Mount Vernon, Muscatine, New Liberty, Newhall, Nichols, North Liberty, Norway, Olin, Onslow, Oxford, Oxford junction, Palo, Preston, Princeton, Robins, Rowley, Sabula, Shellsburg, Solon, Spragueville, Springville, Stanwood, Stockton, Swisher, Tiffin, Tipton, Toddville, Vinton, Walcott, Walker, Waterloo, Watkins, Welton, West Branch, West Liberty, Wheatland, Wilton, Wyoming, and surrounding areas.